Let's play ColTris - understand and exploit hash collisions
---
Maximum numbers of participants: 20. Registration will be done on site.
Workshop providing tools and hands on experience about exploitation of hash collisions and file formats.
Prerequisites
Hardware: a laptop
Software:

install hashclash (CUDA not required): download sources and compile or download release binaries
a file format manipulation environment: hexadeciaml editor, assembly, scripting … (whatever you are familiar with)
clone the corkami/collisions repository

Skills: being comfortable working with a hexadecimal editor.
---
Speaker(s)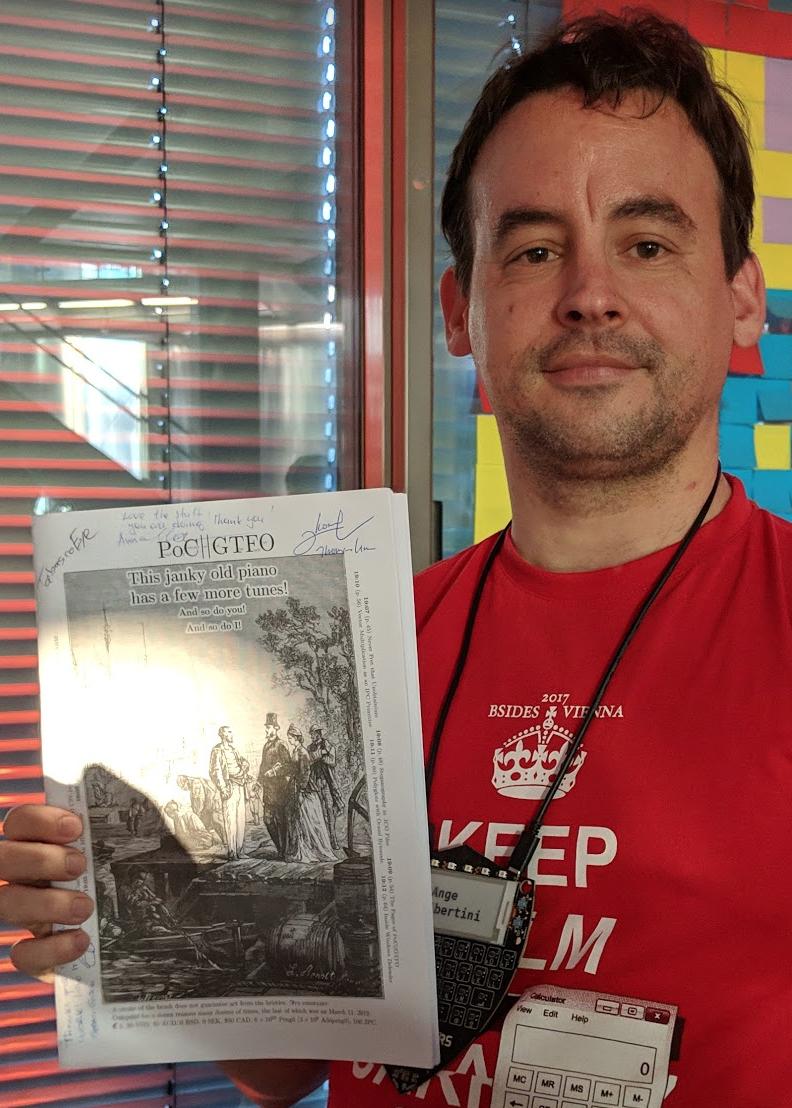 Ange Albertini
Bio
Author of Corkami